Local Water Well Installer
At Advantage Plumbing & Heating Inc, six inch drilled wells are our expertise. Whether it's your pressure tank or submersible pump, we can help with that! Contact us at (715) 423-1200 or (608) 403-1710 today!
Water Wells:
6″ Drilled Wells
Pumps
Pressure Tanks
Repairs
Water Treatment Equipment
Water Testing
Well Inspections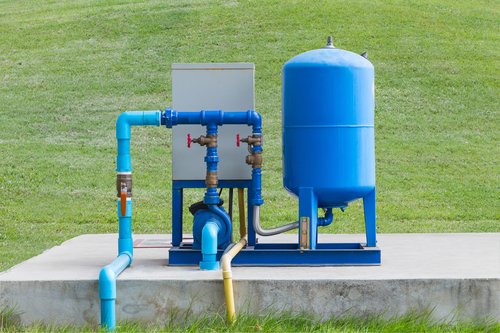 Supply and Installation
Unlike other water systems, pumps are not intended to run continuously.  In order to provide consistent water pressure at the fixtures, the pump initially moves water to a storage tank. The air bladder located inside a modern water tank becomes compressed as the water is pumped in. The pressure in the tank is what moves the water through the household plumbing system. Most well water is pumped out of the ground automatically using a submersible pump.
Our team at Advantage Plumbing & Heating Inc offers six inch drilled well installation and service. Whether you need a pump replacement or a new water well drilled, we've got you covered!
Maintenance and Repair
Since wells and well pumps require occasional maintenance and repair, homeowners should be consistent with preventative testing and maintenance. For water well owners' there are two main priorities, one, is keeping the well pump working efficiently and two, protecting the well from unwanted pollution, bacteria and other contaminants.
To keep your well contamination-free, it is essential to prevent toxic chemicals from entering the ground near the well. We recommend checking your water quality every year. By taking preventative steps, your water well system will serve you right. Talk to one of our service professionals at (715) 423-1200 or (608) 403-1710 to learn more about water well maintenance and repair.